Why Might You Want Our Help to Create a Brag Sheet for Letter of Recommendation?
Probably not a term that many people are used to hearing, a brag sheet for letter of recommendation quite simply acts as a kind of resume of all your work. Especially in the case of teachers/professors who have been teaching many students, remembering the accomplishments of each student can be difficult. Your chosen teacher or LoR writer can then use the brag sheet to assist writing a full account of everything you have done. Just like the residency letter of recommendation sample that exists, there is also a wide variety of brag sheet examples available that can assist students to get better prepared.
Like the thank you letter of recommendation, brag sheet templates come in many shapes and sizes but what is most important is the information they contain. To get the best support for a college admission, you should ensure that you are as thorough as possible when including academic accomplishments. During a universities evaluation process of each candidate, an admission review board will be looking for an in-depth list of achievements that shows a high level of academic maturity to show you are ready for higher education. If your college brag sheet does not thoroughly show these to your LoR writer, it can seriously harm your chances of being accepted.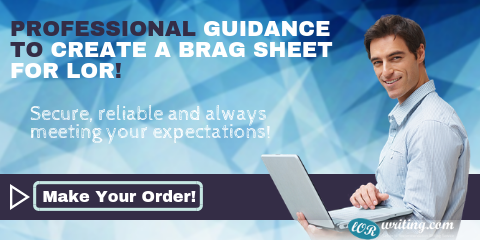 How Can a Brag Sheet for Letter of Recommendation Help Me?
Whoever you ask to write a thank you letter for recommendation for you will need to collect as much information as possible. Professors/teachers may already know a lot but then consider that they will have many students under their charge and it is difficult to keep track of everything; even if you are a favorite or star pupil. There may also be details about your personal life which they may be asked to include on your LoR which they will know nothing about.
They may ask you to provide an in-depth parent brag sheet to company your own and it is vital to your application that they are completed as thoroughly as possible. Anything that will help your LoR writer get the whole picture of your qualities, skills and accomplishments will then boost their appraisal of you.

What Information Should My Brag Sheet for Letter of Recommendation Contain?
How to write a brag sheet for letter of recommendation? In order to write the best letter of recommendation for you, the writer may ask you to provide a whole host of information to base their reference on. Even taking a look through the many brag sheet templates for letter of recommendation that are freely available, you will notice that they differ greatly. Basically, there is no set formula for what is required, only the individuals need to support you in the best way possible.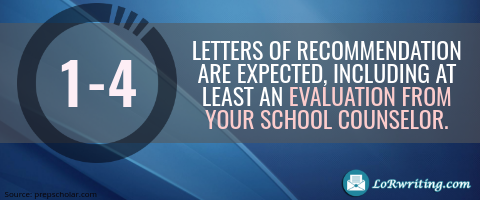 Of course, there are some basic elements which anyone writing about another person will need and you may even find that they already have a pre-selected questionnaire, but in order for them to be as accurate as possible with their assessment, you should include such things as:
A complete list of all the institutions you are applying to and their deadlines for the LoR to be submitted. Also, include how they need to be submitted, whether through an online common App or mailed directly to admissions departments
Provide a list of all the subjects you are studying with a breakdown of how well you are doing; assignment grades etc. Attach a copy of your transcripts
Include specific information of projects or lessons you learned from them
Provide a list of any awards and extra-curricular achievements
If there were times you didn't perform as well as expected, include a short essay or statement explaining any extenuating circumstances
You will need to provide the LoR writer with a comprehensive list of your goals and achievements
While some writers may ask for a copy of your personal statement to do this, you should consider trying to address such points as:
What do you think is your best achievement, academic or personal so far?
Describe something that changed the way you think about an issue
Describe why you are so passionate about wanting to follow your career choice
What do you think are your best academic strengths or weaknesses?
What activities you prefer to do in your free time
Describe an obstacle that you overcame and how that has guided your career choices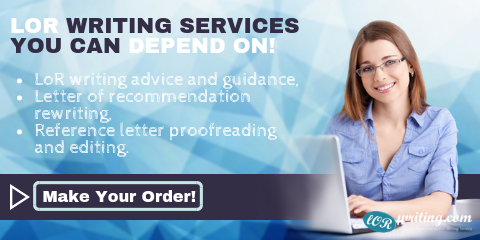 Let Our Expert Brag Sheet for Letter of Recommendation Writers Help You
Even with the best brag sheet for letter of recommendation example to guide you, it's not always easy ensuring that you have covered all the bases. With our professional team of writers to help you, however, you can be sure of a high school brag sheet that has everything covered.
Our experts have many years of experience in successfully aiding in the creation of student brag sheets and understand exactly the kind of information that is needed. They have a profound knowledge of the application process and use this knowledge to guide in what is required from a letter of recommendation, thus aiding you to assemble the proper material. Always available 24/7, our experts can help you to help yourself in creating the best brag sheet for letter of recommendation.
For the best help with a brag sheet for letter of recommendation to provide your reference giver with, get in touch with our experts here today!